Dr. Jessica W. Morin, DMD
Jessica W. Morin, DMD is originally from Lakeland, FL. She is a graduate of the University of Florida College of Dentistry. After practicing dentistry under a great mentor in the Gainesville area, Dr. Morin decided to bring her talents to the Cedarcrest Community. She opened her office on Seven Hills Blvd. in 2007. Her primary objective is to not only provide top quality dental treatment, but to make patients comfortable during their visits. Her motto is "treat others how you would like to be treated." Dr. Morin works hard continuing to educate herself on the latest technologies and practices, so that she can provide the very best possible care for her patients. She is a member of the American Dental Association and the Georgia Dental Association. Dr. Morin is additionally certified in Invisalign and Botox treatment.
Dr. Morin likes to spend her free time with her young children, Grant and Aubrey. She enjoys traveling, watching sports-GO GATORS, playing with her dogs and reading.
Dr. David E. Fields, DMD
David Fields, DMD is originally from Montville, New Jersey. After graduating from Penn State, he received his dental degree from Rutgers School of Dental Medicine. Dr. Fields then went on to complete his residency at Mountainside Hospital in Montclair, New Jersey. Dr. Fields has spent several years treating developmentally disabled patients under general anesthesia. He was also selected to serve as the team dentist for the New Jersey Devils, New Jersey Nets and New York Giants. Dr. Fields started his own practice in his hometown in 2006.
Dr. Fields is certified in Invisalign. He is also certified in Botox and facial filler injectables, such as Juvederm. As a result of his family background in dentistry (his father and uncle own a dental laboratory), Dr. Fields is proficient in the latest techniques in implant and cosmetic dentistry.
Dr. Fields and his family relocated to Georgia in 2013 to fully embrace southern hospitality. He and his wife are avid tennis players, winning ALTA, T2, Peach, Flex and Ultimate Tennis city finals. Dr. Fields and his wife have two young daughters, who enjoy lacrosse, cheerleading, gymnastics and Penn State Football!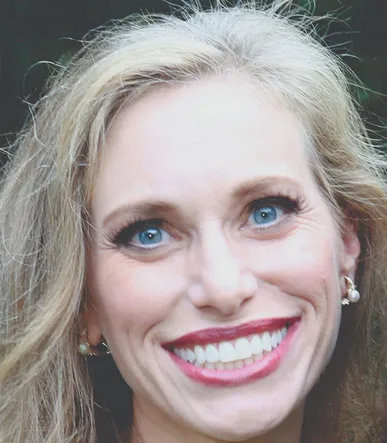 Dr. Melanie Nadler
Dr. Melanie Nadler graduated from Tufts University School of Dental Medicine in Boston, MA at the top of her class in 1999 with a DMD degree. After dental school, she completed a General Practice Residency at Robert Wood Johnson Hospital in New Brunswick, NJ. Dr. Nadler started working in the dental field as an assistant in 1986. She received her Bachelor of Science in Health Sciences from Boston University in 1994. Dr. Nadler has always had a desire to help others and an interest in the health and medical field.
Dr. Nadler grew up in Brooklyn, NY. She has resided locally in Marietta since 2004 with her husband, teenage son, and two birds. She enjoys exercising, hiking, eating sushi, reading, traveling, and sharing these activities with her family and friends. Dr. Nadler enjoys watching her son compete in music, science fair, and tennis competitions. Dr. Nadler has been an active participant with the Atlanta 2-Day Walk for Breast Cancer since 2009. For the past several years her son has joined her in walking 30 miles to help raise funds for breast cancer
Dr. Nadler is a member of the American Dental Association, the Georgia Dental Association, and the Northwestern District Dental Society. She actively takes continuing education courses to keep her skills sharp. Dr. Nadler is kind, caring, and compassionate. One of her goals is to make each patient feel comfortable during treatment. Dr. Nadler strives to help every patient love their smile.